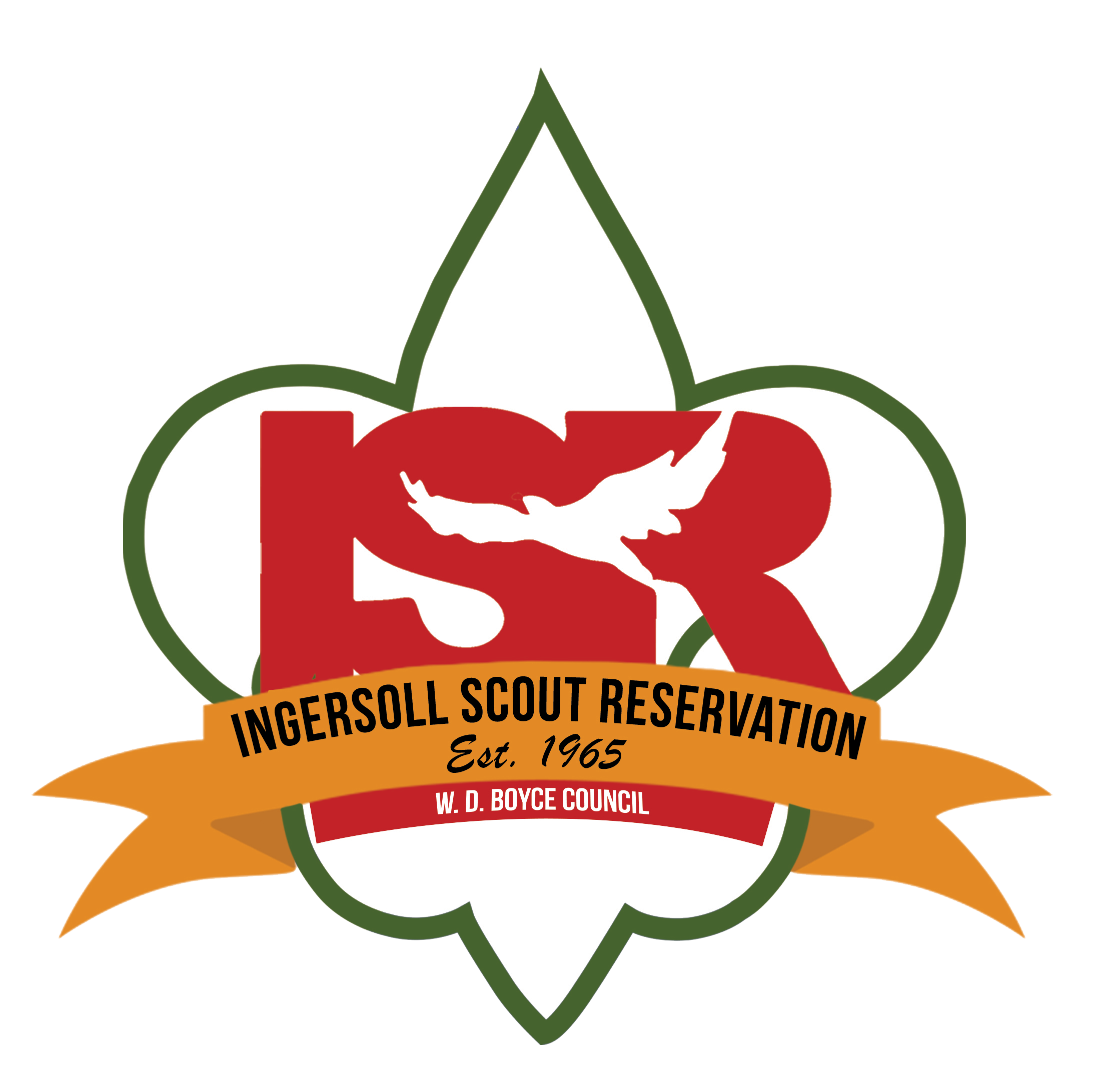 2019 Ingersoll Cub Resident Camp
Ingersoll Scout Reservation 2019 Cub Resident Camp! Tigers, Wolves, Bears, Webelos, and Arrow of Light Scouts are all welcome to attend these 4-day, 3-night camping sessions. At camp, Scouts will have the opportunity to work on some Adventure Loops, participant in camp-wide activities, and get to enjoy all that ISR has to offer: fishing, boating, sliding into Lake Roberts, swimming at the Pool, climbing, shooting sports and much more!
Click here to view the 2019 Cub Resident Camp Program Guide
Tiger: Backyard Jungle, Safe & Smart, Sky is the Limit, Tiger in the Wild, Floats & Boats
Wolf: Call of the Wild, Paws on Path, Air of the Wolf, Spirit of the Water, Motor Away
Bear: Bear Claws, A Bear Goes Fishing, Fur, Feather, and Ferns, Salmon Run, Make it Move
Webelos & AoL: First Responder, Castaway, Into the Woods, Aquanuat, Webelos Walkabout, Earth Rocks!
Resident Camp
For All Cub Scouts to Participate

Date and Time

Contact

June 30 - July 3
Sun. 3pm - Wed. 11am

Austin St. George
(309) 673-6136

July 18 - 21
Thu. 3pm - Sun. 11am

Austin St. George
(309) 673-6136

July 25 - 28
Thu. 3pm - Sun. 11am

Austin St. George
(309) 673-6136
---
Parent Involvement
For Cub Resident Camp at ISR every parent is welcome to camp with their Scout. The registration fee includes the fee for one adult. Scout parents are not required to attend camp. Packs must have 2 deep leadership and provide at least one adult for every four Cub Scouts throughout their resident stay. Under no circumstances may the Cubs be left unattended.
Pricing
$270 per pair (youth and parent). Additional parent $100. Additional Cub Scout youth $120.
Forms
Camp Coordinator & Registration Guide
BSA National Health Form (Parts A & B to be completed for every Scout and Parent attending)