2020 Cub Scout Summer Camping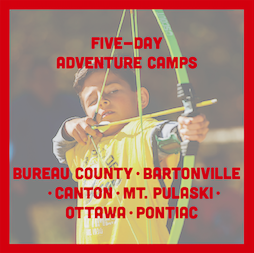 You can earn your way to camp this summer by selling Camp Cards. Learn more about the program HERE
Summer Camps and the current COVID-19 situation.
Camps around the country are gearing up for summer camp season- keeping in mind the constantly changing situation. We may need summer camp more than ever this year! We are working hard to give Scouts the best experience possible.
The camp directors and their council advisors are reviewing all 2020 National Camping Accreditation Program Standards, staying up to date on all current information from the CDC, local and state health departments. Camps will be moving forward as planned. If any changes will be made, we will send out further communication and update the website here.
Summer camp is a critical experience for Scouts. This is a fluid situation but we are committed to operating camps with integrity and in accordance with the Scout Oath and Law while following what the CDC and local emergency management organizations recommend.
"A week of camp life is worth six months of theoretical teaching in the meeting room." - Lord Baden Powell
---